What Is the Difference Between a Power of Attorney and an Executor?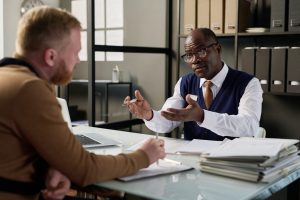 Estate planning can have many components depending on the size and complexity of the estate. Many terms are used frequently in discussions of estate planning, including power of attorney (POA) and executor. Sometimes people use those terms interchangeably, but they're not the same thing. They have entirely different functions, and their roles come into play at opposite times–one role (POA) ends just as the other role (executor) begins. Here's what you need to know about POAs and executors and whether you need both.
What Is an Executor?
The person who wants to draw up a will to determine how their estate should be handled after their death is called a testator. When they create their will, the testator usually appoints someone to be the executor (sometimes referred to as a personal representative). That person has the responsibility of overseeing the estate once the testator dies. Their tasks can include anything from filing the will with the probate court, setting up bank accounts to manage incoming and outgoing funds, identifying and paying any outstanding debts or taxes the estate owes, maintaining any property such as homes or cars before they're distributed, and ensuring all assets are passed to the heirs as named in the will.

The executor cannot act on the will until the testator has passed away. They have no authority until that time. They also cannot write or revise the will, although the will may be changed if the beneficiaries agree.
What is a Power of Attorney?
A power of attorney (POA) is someone appointed by the testator to act on their behalf in specific situations. Unlike an executor, who can't act until the testator dies, a POA acts on their responsibilities while the testator is still alive. Sometimes, the POA is only activated when the testator becomes incapacitated (for example, if they're seriously ill and no longer in sound mind). In contrast, in other cases, the POA is activated once the POA forms are legally drawn up and finalized. Those types of POAs often handle specific business or financial situations, such as when the person authorizing the POA wants to buy or sell property in another state but doesn't want to travel. They can name a POA who can handle that specific transaction for them, and the POA expires once the transaction is complete. No matter the type of POA, it always ends upon the testator's death.
Do I Need Both a POA and an Executor?
Because they do different things, it's a good idea to consider having both. Having a will and someone appointed to carry it out can reduce the amount of time the estate spends in probate and can make the process smoother for the beneficiaries.
Georgia used to have healthcare POAs, but the format has been changed and is now called an advance healthcare directive. Similar to a POA, the directive allows you to appoint someone to ensure your medical intervention and care wishes are followed when you're no longer capable of ordering them.

A will cannot handle medical intervention wishes, and the directive cannot manage the distribution of your estate. Having each is the only way to be sure both critical processes are protected. Working with an experienced estate planning attorney is the best way to ensure your needs and wishes will be honored.
Can the Same Person be the POA and the Executor?
Yes, and it's actually quite common. In marriages, spouses often list the other spouse as a POA and executor. Sometimes other family members or close friends are listed. People occasionally use an organization such as a corporation, association, business trust, or partnership, but in those cases, Georgia law requires the organization to have been authorized to act as a fiduciary in the state.
Trust is one of the most important aspects of choosing either a POA or an executor. Do you believe the person you chose will follow your wishes, even if they don't agree with them? It's important to thoroughly discuss those wishes with whomever you want to appoint in either role to be sure they understand them and will abide by them.
There are other characteristics to look for in a good POA or executor. For a POA, especially someone named in the advance healthcare directive, you want someone who you not only trust but who can be assertive enough to stand up for your wishes, especially if there are family members who are opposed to those wishes. They should be able to stay calm under pressure and be willing to advocate on your behalf, not only with your family but with medical professionals.
For an executor, you want someone detail-oriented and able to follow instructions, including meeting specific deadlines. They'll need to work with probate courts and beneficiaries in a timely manner.

Neither the POA nor the executor needs to be local, but it's recommended in both roles. Having someone readily available for personal meetings or court hearings, doctor visits, maintenance of the property, and other administrative tasks will make both processes smoother.
How Should I Go About Selecting an Executor and/or a POA?
Call us at 770-758-6832 to request an in-depth, no-obligation strategy session. Estate planning is a necessary process that can be complex, and every estate is unique. Our experienced, knowledgeable estate planning attorneys will help you determine the best approach for your estate, including a will and specific POAs that will help solidify your wishes.