Mediation Lawyers In Georgia Providing You With Resources for Dispute Resolution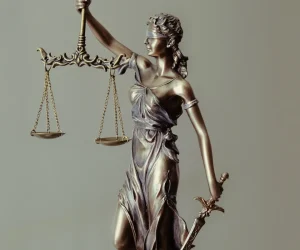 Are you experiencing a family law dispute? We know it can be painful when we are unable to agree with our families when it comes to an important legal matter. Most people would prefer to find a way to solve their issues that don't involve a courtroom and airing their grievances to a judge or jury because that can lead to lasting rifts within a family. Mediation, also known as alternative dispute resolution, can provide you with another way to solve your legal issues. When you enlist the help of a registered mediator, you are arming yourself with an ally who understands family law matters and how to successfully reach a dispute resolution. At Georgia Wills, Trusts, and Probate Firm, LLC, our attorneys offer mediation services for probate and adult guardianship/conservatorship. We value being able to ethically and compassionately represent clients who are navigating these emotionally challenging issues. If you need help with conflict resolution, contact our law firm today at (770) 758-6832 to set up a meeting with one of our Marietta estate planning attorneys.
What is Mediation?
Mediation is a process in which the parties discuss their disagreements with the assistance of an impartial third person who is trained in dispute resolution and can assist them in reaching an agreement outside of court. This can happen at an informal meeting between the parties or at a scheduled settlement conference. Sometimes more complex issues can require several meetings. A variety of disputes can be settled in this manner, including child custody and child support, divorce, other family law issues, business and employment disputes, personal injury cases, probate, domestic violence cases, and more. These issues may either be already pending in court or have the potential to be filed in court. Sometimes a judge will order the parties in a case to attempt mediation before a trial begins. Mediation may also be referred to as alternative dispute resolution because mediation services provided by an attorney give clients another way to resolve their issues.
What Are the Advantages of Mediation?
If you find yourself involved in a legal dispute, mediation is a great alternative to litigation. Taking a dispute to trial is incredibly time-consuming, expensive, emotionally exhausting, and painful, especially when it involves family law matters. Before you get your day in court, you will have months or years of discovery where you are required to answer invasive questions as well as pay for out-of-pocket expenses for documents, court reporters, and experts. Not only is initial litigation and trial expensive, but no matter how simple or complicated the legal issue may be, the case is not guaranteed to be over after you get a finding from the court. Each side then has the option to appeal. This can last for years on end and cost hundreds of thousands of dollars or more. Employing the services of an attorney with experience in mediation services can provide you with another alternative. Mediation lawyers represent clients in the process of alternative dispute resolution and help them reach a settlement that meets their needs without having the hassle and expense of long legal proceedings.
How Does the Mediation Process Work?
While mediation can be used for a wide scope of legal matters, the basic process is often the same. Once you and your attorney and the other parties involved in the mediation process meet at your agreed location, you will likely go through these steps:
Introduction:

During this step, everyone will meet each other, and the purpose of the mediation will be set out along with the rules for the meeting. Each party in the mediation can make an opening statement without interruption, which explains their side of the dispute.

Joint discussions:

Once everyone has made their opening statement, discussions can begin. This is where you can start talking about what solutions may bring resolution to the legal issues at hand. The mediator will attempt to keep this portion of the meeting as calm as possible.

Private discussions:

After all parties have discussed their grievances and have heard what solutions are being offered then they will often split up to consult with their lawyers to find a successful resolution. At this point, an experienced mediator can be key because they can help their clients understand how their case looks to a third party and guide them past their emotional attachments to the dispute so they can reach a settlement that benefits them.

Negotiation:

Once each side has settled on what they are willing to accept, they will meet again and discuss to see if they can reach a common ground.

Settlement:

In this final step, the agreement between the parties is written out and signed by all sides. If the parties are unable to come to an agreement the mediation attorney can discuss with their clients whether they wish to try mediation again or take the case to trial.
How Can We Help You With Mediation?
At Georgia Wills, Trusts, and Probate Firm, LLC, our attorneys, Amanda Riedling and Dawn Levine, are registered mediators and can help you resolve disputes in the areas of probate and adult guardianship/conservatorship. We appreciate that these issues can be complex and potentially uncomfortable, and you will want to maintain family relationships during and after the dispute. We always aim to provide you with compassionate mediation services that meet your unique needs and goals. Working with a registered mediator gives you a chance to have some control over the outcome of your case instead of leaving it in the hands of one judge or an unpredictable jury. We're happy to help and would be honored to be a part of the solution to your case. Contact us today at (770) 758-6832 to schedule a mediation strategy session.