Guardianship Lawyers in Georgia Providing Clients With Professional Legal Counsel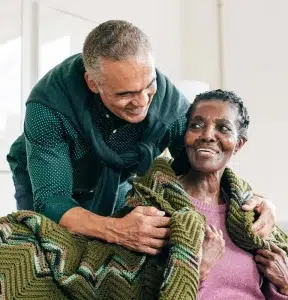 Do you have a parent, adult child, or another loved one in your life who is not able to make good choices about their well-being? Are you afraid that others may try to take advantage of this person and their situation? Do you need the legal ability to consent to their necessary medical care or apply for government assistance on their behalf because they are unable to do so? A guardianship can provide protection to your loved one by ensuring that the person making decisions for them is legally required to have their best interests in mind.
There are many things to consider when making the decision about whether to create a guardianship or not, including whether it's appropriate according to elder law, whether it is deemed necessary by a medical professional, whether you wish to have temporary or permanent guardianship, and of course what the wishes of your proposed ward are. Georgia Wills, Trusts, and Probate Firm, LLC can help you decide if guardianship is the right choice for your situation and guide you through the entire process if you choose to pursue it. If you have any questions, contact our law firm today at (770) 758-6832 for a strategy session.
What Is Guardianship?
Guardianship is a legal process used to protect a child or an incapacitated person who is deemed unable to care for their own well-being due to age, mental illness, disability, or other circumstances. The court can appoint a legal guardian to care for the individual if they require special protection or assistance. That individual is then known as a "ward" or a "protected person." The guardian is granted the legal authority to make choices for the protected person and safeguard the protected person's interests on their behalf. This can include giving consent for medical treatment and counseling, making decisions about their housing such as nursing homes and care homes, and the ability to apply for government assistance for them if they qualify, among other things.
In some states, guardianship and conservatorship are interchangeable terms, but in Georgia, guardianship refers to being responsible for someone else's personal medical, health, and residential decisions, whereas conservatorship means being responsible for a protected person's finances and estate. However, conservatorship does not give the appointed individual complete power to control the protected person's finances, as the court will be involved in all matters where the ward's money is being spent, or their property is being sold. Being a guardian or conservator is a large responsibility and should not be taken on lightly. This is why the laws surrounding guardianship are very specific, and they require you to provide a lot of evidence and documentation before they will appoint a guardian. The well-being of the protected person should always be the first consideration. Seeking professional legal counsel can ensure that you know all of your options and have the support you need during this process.
When Is a Guardianship Needed?
When loved ones lose their ability to take care of themselves, a guardianship or conservatorship may be necessary to protect them. Guardianship is obtained through the court to manage someone's health care and safety. Conservatorship, also a court process, allows for the management of someone's finances. This process can be very emotional and extremely difficult for all involved. A court hearing is required in almost all cases, and the requirements of the court can be confusing and cumbersome. Most likely, you are already taking care of your loved one in these ways, but maybe you have run into a dispute or an entity that requires this process in order to continue providing that care.  
A law firm with experience in guardianship and conservatorship cases can help make this process easier to understand by walking you through the requirements step-by-step. An experienced estate planning lawyers from Marietta can also help make this process less intimidating by guiding you through the court hearing and representing you in front of the judge. Our law firm understands that this can be an emotionally charged topic and is committed to serving our clients with caring, personalized advice to help them meet the needs of their loved ones and protect them from physical and financial harm.
What Are the Types of Guardianships?
There are generally two situations where a guardianship could be needed. The first is when an adult guardian who is not the child's parent needs to be appointed for a minor child. This can occur for many reasons, including when parents have abandoned the minor when the minor's parents have died, or when their parents are incapable of providing proper care for the minor. This guardianship can be broken down into three types:
Guardianship of the person:

In this instance, an adult is given legal custody of a minor. They then have the responsibility to provide for the minor's physical and personal needs, and they have the right to consent for the minor and have the responsibility of making all decisions regarding the minor's health and education. A legal guardian maintains custody until the minor reaches the age of eighteen or until a judge decides that the minor no longer needs a guardian.

Guardianship of the estate:

This is also sometimes referred to as a conservatorship. When a minor has a large amount of property and/or money, sometimes the court appoints a financial guardian to manage and protect the minor's assets. The guardian will make all financial decisions for the minor until the minor reaches the state's legal age or until the assets are gone.

Guardian ad litem:

This is a type of temporary guardianship where the guardian ad litem is appointed to represent a minor's interests in a legal proceeding. Guardian ad litem is typically used in divorce cases, probate court, or in the unfortunate case the minor has been abused or neglected by their parents.

The second situation that can require a guardianship is when an adult has become elderly or incapacitated to the point where they are unable to make decisions about their own welfare or financial affairs. There are many laws surrounding the adult guardianship process because it has the potential to remove some of the individual's rights and autonomy and should only be used when necessary. There are two main types of adult guardianship, and they can occur in tandem or individually:
Guardianship of the person:

This type requires the guardian to make decisions regarding the care and support of the incapacitated individual under their care, which can include medical care, housing, end-of-life decisions, and more. When making these choices the guardian must consider their ward's wishes as well as their physical and financial needs and elder care law. The guardianship will continue until the ward passes away or until the court decides that the guardianship is not necessary anymore.

Guardianship of the estate:

If a person can no longer handle their financial affairs, a court may appoint a guardian to assume responsibility for them. This can also be called a conservatorship. The guardian is then responsible for preserving and protecting their ward's assets until the ward dies or the court deems the guardianship no longer necessary.
Is It Time to Contact a Lawyer?
Making the decision to create a guardianship, especially for a once-independent adult, can be very challenging. Other family members may not agree with the choice and the process of guardianship appointment can be complex because you must adhere to elder law and be able to prove that your family member does not have the sufficient capacity to continue managing their affairs. We at Georgia Wills, Trusts, and Probate Firm, LLC are here to help you decide whether obtaining a guardianship is necessary in your case. We know pursuing guardianship and conservatorship of a loved one can be a heartbreaking choice to make. Our law firm is happy to discuss all of the options available to you to reach your goals in your specific situation. Call us today at (770) 758-6832 to schedule a strategy session to answer all of your guardianship questions.