How to Blow Your Inheritance in 6 Long Years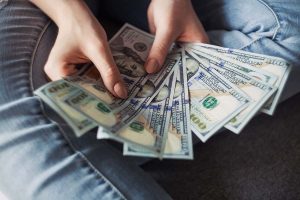 This summer saw a verdict in a case about a tug-of-war over an inheritance. The case, involving the Slosberg family, has been in and out of several courts since 2014. The estate was worth $3 million. That seems like a lot of money.  However, even a large estate can dwindle with a protracted legal battle. How did this family befall such an ill fate, you might ask. As you might imagine, it started much earlier than 2014. David Slosberg and his wife did some things right by putting together an estate plan. However, they did make some mistakes that helped create this disaster. As responsible parents, they did their estate planning. They created a Trust and other documents as they should. Often a Trust can be a great tool for minimizing disputes and family squabbles. However, the mistake they made was in their selection of who should be in charge once they were no longer able to manage for themselves. I am making an assumption here but, it has been my experience that people who are willing to battle each other in court for 6 years are people who never got along. The Slosbergs and their estate planning attorney in Marietta should have seen this coming a mile away. When children demonstrate a clear pattern of not getting along, it is not wise to put one of them in charge. When you do, you get even more animosity than you had when they were equal. Perhaps the one you have named as Trustee, Executor or Financial Power of Attorney will use that authority to run rough-shod over the others. Perhaps the Trustee doing a good job will be resented because the perception is that child was always favored.  When the children don't get along, some people think the solution to this is to put them all in charge. That is normally a disaster too, just a different type. Acting as co-agents in a Trust, Will or Power of Attorney is difficult when everyone gets along fine.  When they cannot get along, then you have just ensured a stalemate. This can be particularly hazardous if you are still alive and you need someone to pay the bills. Co-agents will not solve the problem of family strife.  So what is a client to do?
There are no ways to guarantee that your family won't find themselves in the courtroom. However, there are some options that lessen the likelihood. If there is strife in the family, then a neutral 3rd party can be a much better way to go. Sometimes a more distant family member might be a suitable option. When considering a more remote family member there are some things to consider.
1) Does this person favor one of my children?
2) Can this person say no when the answer needs to be no?
3) Does this person have a demonstrated history of calming things down and building consensus?
4) If things go south, will this person be permanently damaged if my children end up hating him or her?
If any of those questions give you pause then consider a true neutral like a CPA, attorney or bank. These types of agents are already familiar with the rules. These professionals often value their livelihood more than any one case so, they are highly likely to follow the rules. Because they are neutral, they should have no trouble saying no when necessary. Also, since they don't have a history with your children, they won't start out favoring one over the other. Finally, if the kids end up hating this person, it won't blow up the family. To recap, it is important to consider, honestly, how loved ones get along. If they don't get along, name someone else to be in charge. This is better for you, because you won't become a pawn if you are incapacitated. It is better for them because they are less likely to suffer the stress and financial drain of a court battle. Isn't it better when the family goes home with more money than the attorneys?